Welcome to "The Quarterly," the newsletter for ACB MAINE

January 2023
President's Message

Happy January and 2023! It seems like just yesterday that I was writing my first President's message for ACB Maine and here we are a year later. I wish to thank all of you for choosing me to lead you through another year!

We have an enthusiastic board to assist me in fulfilling ACBMaine's mission statement which is to improve the lives of citizens in Maine who are blind.

We will work hard to achieve this; however, we need all of you to help! You might ask, "What can I do?"

You can attend our board meetings held on the first Thursday of even months.

You can volunteer to be on a committee, which will be listed below.

You could help our membership to grow by getting a friend to join! If each of you brings in one member, our membership would double!

This is your organization and we want to know what we can do to make it work for all of you! Share your thoughts and ideas with the board members at board meetings or email one of us. Our email addresses can be found on the website.

We had a good year in 2022 with the start up of Tech Talk, an exciting and educational convention, and a record number of scholarship applicants.

ACBMaine is sponsoring Tech Talk with Steve Sawczyn again this year. Tech Talk is the second Tuesday of every month. If you want to be put on Steve's email list, send him a message: Steve@Sawczyn.com

At our November virtual convention with PTGDU, we had an inspiring keynote speaker, Svetlana Ehlers, and a panel of college students who shared their challenges as a blind student, their goals and ambitions. We also had a nice presentation from the Foundation Fighting Blindness. The membership voted to hold the convention in Portland for 2023. The planning for this year's convention needs to start immediately! If you are interested in helping on the planning, please contact me!

In 2022, we had a record number of scholarship applicants which resulted in ACBMaine giving out $3500 to deserving students! We are honored to be able to assist these students in furthering their education.

Let's make 2023 as wonderful and successful for ACB Maine!

Thank you,

Leona McKenna

Please consider joining one of these committees:
Membership
Budget and Finance
Constitution and Bylaws
Legislation
Fundraising
Convention
ACB Scholarships

ACB Community Events posted the reminder for ACB Scholarships. There are 17 Scholarships. There is a general application. If you are selected, ACB and AFB have a Committee which will match you with the Scholarship.
ACB Scholarships

The American Council of the Blind (ACB) in partnership with other organizations and individuals offers educational scholarships ranging from $2,000 to $7,500 for entering freshman, undergraduate and graduate students, and those attending technical college. This program awards students with scholarships to help with post-secondary education financial needs such as tuition, fees, room and board and other additional costs associated with assistive technology.
To be eligible for a scholarship, applicants need to be legally blind, maintain a 3.0 GPA to be eligible for most scholarships, be a full-time student or a part-time student who works at least 32 hours per week, and be involved in their school and local community. Scholarships are awarded to students who attend post-secondary institutions in the United States. Learn more at the link below.


Board Meetings - Here is the list of Board Meeitng Dates. Add them to you calendar and join us.
Board Meeting Time:

7:00PM - On Zoom.



Board meetings are open to all members. Let us know if you are interested in joining.

Congressional Legislation
Communications, Video, and Technology Accessibility Act Introduced to Congress

Recently, Senator Edward J. Markey (D-Mass.) and Representative Anna G. Eshoo (D-Calif.) introduced the Communications, Video, and Technology Accessibility Act in both the United States Senate and the House of Representatives.

The American Council of the Blind (ACB) commends Sen. Markey and Rep. Eshoo for their leadership and for introducing this legislation with the full support and collaboration of the disability community. Once passed, this legislation would update existing regulations to ensure people who are blind, low vision, and DeafBlind may access the accessible video content of their choosing, from the video service provider of their choosing, and use the video conferencing service of their choosing.

"Since I authored the 21st Century Communications and Video Accessibility Act, technologies have changed. What hasn't changed is our obligation to make sure that everyone — including people who are deaf, blind, or DeafBlind — has equal access to the services and technologies they need to thrive," said Senator Markey. "That is why I am introducing the Communications, Video, and Accessibility Technology Act, to update current laws on the books so that we can meet the technological moment and ensure opportunity, independence, and equal access for all."


"As technology has rapidly evolved over the last two decades, much of our economy and day-to-day lives have moved online. Unfortunately, accessibility standards have stayed largely the same, leaving people with disabilities behind. In 2020, 38% of people who were blind or had low vision reported issues with at least one of the technologies needed to do their jobs, and in 2021 as many as 70% of students who are deaf or hard of hearing reported technology challenges in the educational environment," said Eshoo. "I'm proud to introduce legislation with Senator Markey to update current laws so people with disabilities have full access to modern technology that is necessary to participate equally in the 21st century."

The Twenty-First Century Communications and Video Accessibility Act of 2010 laid the foundation for accessible technology and inclusive media for people who are blind, low vision, and DeafBlind," said Eric Bridges, ACB's Executive Director. "Thanks to the CVAA, people who are blind, low vision, and DeafBlind have access to accessible telecommunications technology, mobile web browsers, and accessible video content. Since the CVAA was signed into law, we have witnessed unparalleled technological innovation and widespread adoption of new communications and video distribution models, by content creators and consumers alike. For these reasons, it is necessary for Congress to reaffirm our nation's commitment to accessible communications and video technologies.
The American Council of the Blind commends Sen. Markey and Rep. Eshoo for introducing the Communications, Video and Technology Accessibility Act. Once passed, the CVTA will ensure that critical communications technologies are accessible to people who are blind, low vision, and DeafBlind and reiterate our nation's commitment to accessible media and video content, regardless of how or where it is viewed by consumers." This legislation is supported by the following disability and civil rights organizations: Access Living, Access Ready, American Council of the Blind, American Foundation for the Blind, Association of Assistive Technology Act Programs, Blinded Veterans Association, CommunicationsFIRST, Carroll Center for the Blind, Communication Service for the Deaf, Hearing Loss Association of America, National Association of the Deaf, National Federation of the Blind, Telecommunications for the Deaf and Hard of Hearing Inc., Perkins School for the Blind, and United Spinal Association.

Kolby Garrison
Membership Services Administrative Assistant
American Council of the Blind



Pine Tree Guide Dog Users - Update

Maine's Guide Dog Group Launches New Website

Blind residents share firsthand knowledge and expertise about life with a guide dog
Pine Tree Guide Dog Users, a nonprofit organization serving Maine's blind and visually impaired residents who are partnered with guide dogs recently launched its newly designed website at www.PineTreeGuideDogUsers.org. From guide dog puppies in training to guide dog teams at work, the site features content related to all aspects of Maine life with a guide dog.
"Our new website is designed to provide accurate information and resources to a variety of audiences," said Pauline Lamontagne, President of Pine Tree Guide Dog Users. "It includes content about living and working with a guide dog, adjusting to vision loss, training guide dog puppies, accessing public places, and much more."
The site offers something for everyone -- whether you're a student gathering information for a school project, a business owner trying to determine how to identify a legitimate service animal, a legislator seeking facts about Maine's guide dog teams, a blind person wishing to learn more about what it's like to partner with a guide dog, or anyone else who has an interest in learning more about Maine's guide dog teams.
"The topic headers on the site are presented in bold, more visible fonts so viewers can quickly scan the contents on each page," said Carolyn Bebee, a lead member of the Pine Tree Guide Dog Users website design committee.
The site also showcases captivating, real-life images of Maine's guide dog teams at work, at play, and even guide dog puppies in training. Many of these photos were taken courtesy of MaineImaging.com and Maureen G. Nowak Photography. The photographs will also be used on Pine Tree Guide Dog Users new Facebook page.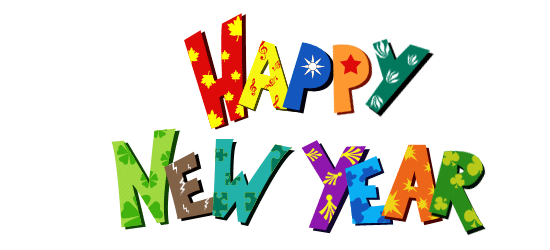 ACB - Maine - Resources

The national ACB sponsors a number of resources to help keep people connected. You can participate in a number of on-line conferences and calls. If you can Zoom, you can join. The content changes weekly, so you can keep up-to-date with skills and freinds. This is very impressive.

For details on how to join our community events, sign up for our email list by filling out the subscription form, or by sending an email to: acb-community-events-subscribe@acblists.org. If your state or special interest affiliate would like your event listed on our Events page, send the information to: info@acb.org.

Thank you for reading the ACB Maine newsletter.
Please feel free to share this newsletter with others.