Welcome to the ACB Maine Flash News for February 2023. Please share.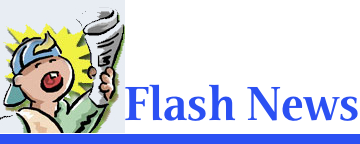 The ACB-Community-Events posted on February 5th a scholarship opportunity for "full time college students with low vision.
The timeline to apply is March 15, 2023.
On behalf of ACB Maine, please share this information with all students you may know. Also, as ACB Maine members, your outreach to agencies and colleges may assist students in learning of this opportunity.
Thanks from your NewsFlash Team!
Fred Scheigert Scholarship Announcement from Council of Citizens with Low Vision International (CCLVI).
The Fred Scheigert Scholarship Program awards four (4) students an individual prize of $3,000. This competitive scholarship is available to full-time college students with low vision, chosen from among those who meet the visual acuity and academic guidelines.
The application must be completed online. Be prepared to attach supporting documents to be included with your application submission.
Completed applications and supporting documents must be received by
11:59 PM on March 15, 2023
.
Council of Citizens with Low Vision International